The Perks- what you offer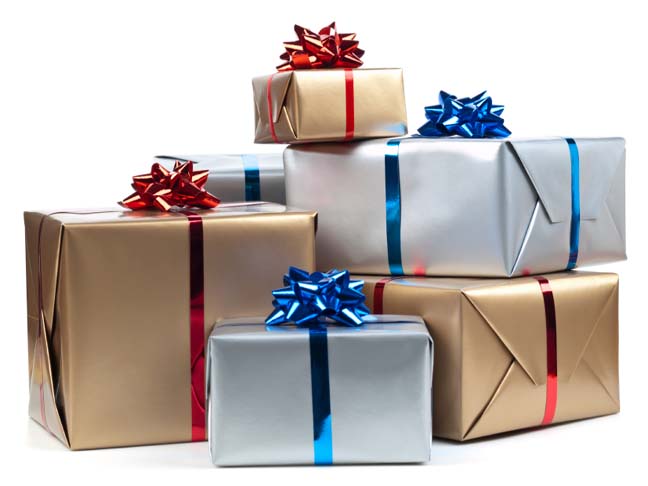 When Dave Weiner quit his job, most people thought he had lost his mind. After working for 9 years at a software-consulting firm, he'd received the ultimate reward – he'd been made CEO. His appointment had nothing to do with luck. It was a result of his years of dedication, sacrifice and hard work. Given that he was only 34, Dave seemed destined for big things at the company.
So when he decided to quit, in his own words, "People thought I was Insane. Some of them came out and said it, and others–you could see that look in their eye." (http://www.inc.com/kevin-j-ryan/priority-bicycles-built-from-passion.html)
What they didn't know is that this proud father of one hadn't quit on a whim. He had been planning this for years, even as he climbed through the company ranks. He had known that sometime he would have to quit in order to pursue his true passion. His passion was bikes.
Dave had always loved bikes as long as he could remember. The best moments in his life were when he was peddling away. As a kid, he'd worked as a mechanic in two repair shops – changing tires, fixing gears, and the like. He absolutely loved it! He was however, always nagged about the fragility of bikes which he and other recreational riders often rode. And he always wished he could do something about it.
So, when he quit his job, he knew exactly what he was going to do. He was going to design a new type of bike for recreational riders – a bike that was sturdy, easy-to-use, required minimal maintenance and was, above all, affordable. For years, he'd been refining the designs, creating a business plan and strategizing. How he was ready to go.
His only challenge was that he did not have the finances to launch his project. That is when he decided to turn to Crowdfunding. He approached a number of entrepreneurs who had successfully raised funds using Crowdfunding, and picked their brains. He also read a book on the subject and did the basics i.e. created a brand (Priority Bicycles), built a working prototype, made a professional-looking video and generated publicity.
When he launched his campaign on a Crowdfunding website, there was a buzz of excitement from recreational bikers. His goal of $30,000 was reached within hours of launching. But the backers didn't stop coming. By the end of the campaign, he had amassed a whopping $556,286.
The secret behind the overwhelming success of the campaign was the quality of the bike. Every recreational biker wanted a copy. So, when it was announced that anyone who donated $349 would receive a bike with a market value of $399 as a perk, ardent bikers couldn't pass on the opportunity. The greatest majority of the backers were bike enthusiasts who were snapping up the pre-market priced bikes. Of the 1,570 backers who contributed to the project, 1,350 (or 85.9%) contributed $349 or more.
Most Backers Aren't Donors
The above story illustrates one of the best kept secrets behind successful Crowdfunding campaigns i.e. perks. Every successful Crowdfunding campaign has at its core a well thought-out perk strategy. A campaign that doesn't have a well-executed perk strategy may struggle to attain its target. But, what is a perk anyway?
A perk is a product or service, which you offer to your backers in exchange for their support. It is a way of telling your backers "thanks for your financial contribution, here is a token of appreciation from me." Perks vary depending on the reason for your Crowdfunding. They typically increase in value depending on the amount of the contribution. For example, here is a brief highlight of the perks, which were offered to the backers of Priority Bicycles:
$5 or more – a big thank you, and a exclusive look at the behind-the-scenes of our operations
$15 or more – a beautiful BPA-free Priority Bicycles water bottle
$30 or more – a limited edition Priority Bicycles T-Shirt
$349 or more – an exclusive Limited Edition First Run Priority Bicycle valued at $399
$384 or more – an exclusive Priority Bicycle and A Smartphone holder (valued at 428.99)
You can view all the perks on the Priority Bicycle page (https://www.kickstarter.com/projects/dweiner/maintenance-free-bicycles-that-make-cycling-easy).
A quick glance through the Priority Bicycles list of perks reveals that the value of some perks is actually higher than the contributions. The reason for this is the psychology of backers, and the reason why people contribute towards a project.
With the exception of people who are giving their money for charitable causes, most backers don't actually see themselves as donors. They don't view themselves as loaning or donating money to a project. They see themselves as pre-ordering the goods or services, which your project intends to create. As such, they expect something of value in return for their contribution.
Which Perks Should You Offer?
The perks may not necessarily be monetary. For instance, when Dany Iny – a marketing blogger – decided to write a book, he decided to turn to Crowdfunding to raise $2,500 for the book via Crowdfunding. One of his perks was participation. He gave contributors early access to the materials, and offered them an opportunity to shape the outcome of the book. He ended up raising $5,240 that was twice his target amount.
The bottom line is that perks don't necessarily need to have a dollar value. Some popular perks include:
-Meet and greet events (e.g. a meal with the founders)
-Behind-the-scenes access to your offices
-Having the name listed on the campaign walls
– Thank-You post cards
Basically, there is an unlimited set of rewards, which you can offer your backers as perks. The ultimate question is: how do you decide on which perks to give? Well, it depends on two things: the purpose for which you are crowdsourcing, and the profile of your potential backers.
In terms of purpose, there are certain perks that are almost the standard for certain types of crowdsourcing campaigns. If you are raising funds for a product or service, then some form of access to the product or service has to be among the perks. If there is a possibility of collaboration in some aspect of product development, then it could be among the perks.
The most important consideration is the type of people you are targeting to contribute towards your cause. Basically, you need to have a profile of your average backer. Once you have the profile, it is easy to decide on what type of items would make perfect perks for them.
Once you identify the potential perks, you have to rank them in order of market value. Then assign different contribution amounts to the market value of the perks. This is the same approach taken by Priority Bicycles. Basically, make your backers feel that they are getting some value for their money.
However, irrespective of their level of contribution, make sure that backers feel appreciated and important. Don't reserve your appreciation for only those who significant contributions. Even sending an email saying "Thank You" may be enough to make someone feel appreciated.
Ultimately, the rate at which people contribute towards your Crowdfunding campaign may come down to the kind of perks you are offering them. Remember, when most people glance through your Crowdfunding page, the first question they'll ask is "What's in it for me?" Your perks are the answer to that question. Come up with some great perks, and you'll significantly increase your chances of hitting your financial target.
One response to "Skillion 2 pre-order deposit"