Sydney Startups Meetup
Hi Sydney Startups,
Continuing on the "Innovating Your Startup" series this event will a great education for anyone interested in Starting a Start up business. Special guests sharing unique insights this meetup will be a once only chance to witness these unique guest speakers share their wisdom.
************************
For those who want to learn all about going to market with their idea this is a unique opportunity. Come and share with us your passion.
************************
Agenda:
6.30pm – 7:00pm: Register & Networking
7:00pm – 7.10pm: Opening
7:10pm – 7:30pm: Crowdfunding Exposed
7:30pm – 7:50pm: Solving Founder Problems
7:50pm – 8:10pm:  Growthhacking Tips
8.10pm – 9:00pm : Door Prize give away & Networking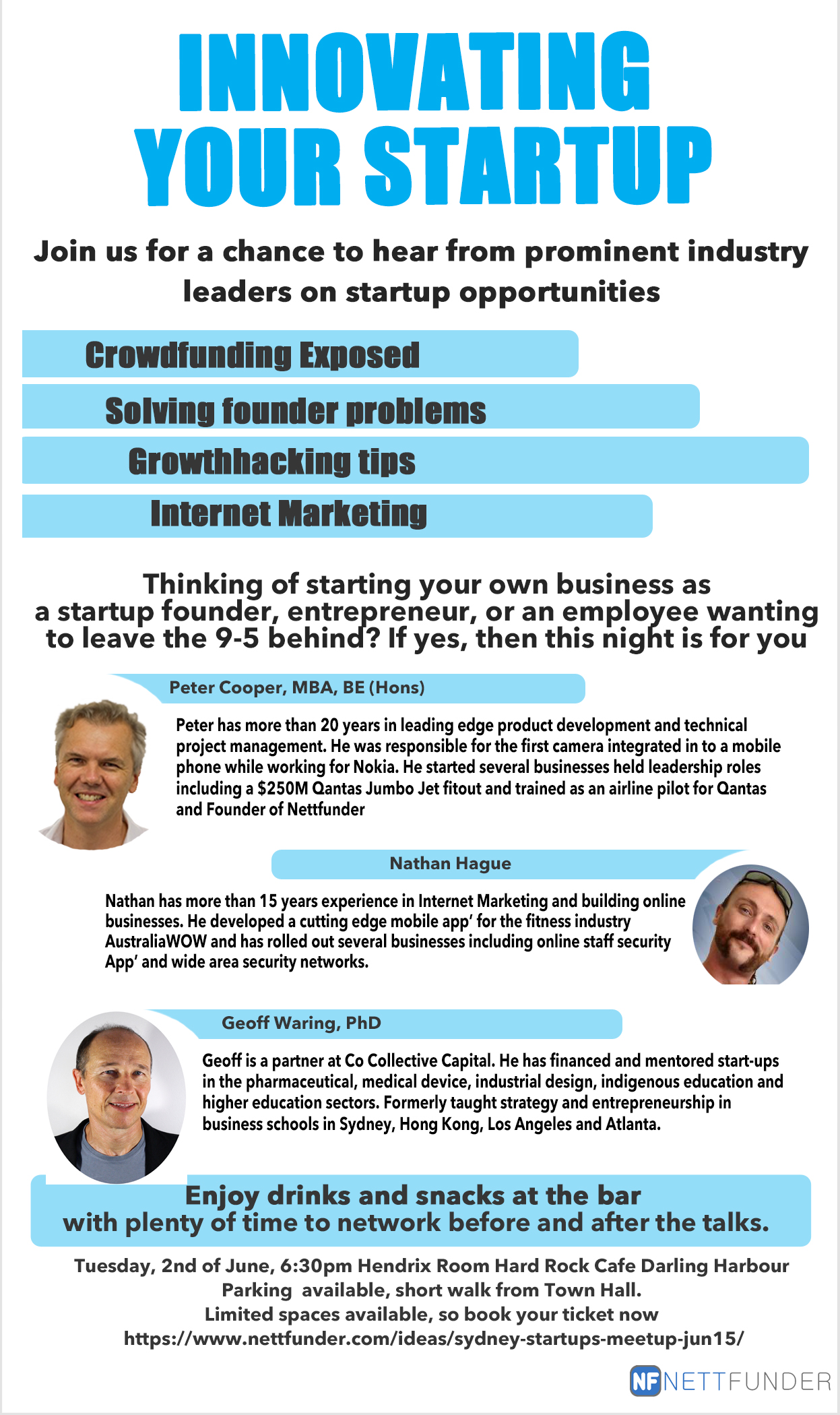 One response to "Skillion 2 pre-order deposit"