3D Printer and Scanner Kit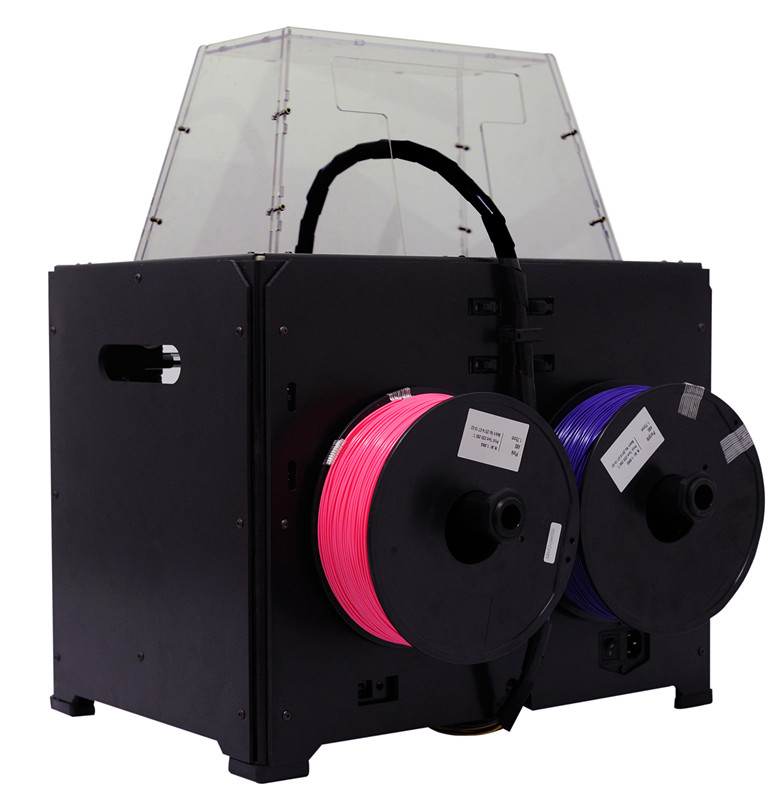 With this kit you can create 3D printed models of almost anything  you can mount on the turntable.
The Kit can be used a start-up for a hobbist, small business person, prototype modeller, for clothing sized and health purposes.
We are seeking to create a minimum order quantity of these Kits and get a great deal for you from our supplier. You will have the comfort of know this is a local Australian Company as your distributor but no middle man.
3D Printer
Fused Deposition Modelling(FDM)
Build Volume: 22L X 16 W X 15H cm(MTD2216)
18L x 15 W x 15H cm (MTD1815)
Shipping Box: 520L X 450W X 470H cm
Product Dimensions:430L x 400W x 375H cm
Layer Resolution: 50 Microns
Filament: ABS/PLA 1.75mm(0.069in)
Nozzle Diameter: 0.4mm (0.015)
Product Weight: 10.6KG
Shipping Weight: 13KG
Supported File Type: STL
Operating System: Win XP,Win7, Win 8,Mac Os
Power Requirements: 100-240VAC,50-60Hz,300W
ABS Filament
MTD serious 3D printer need Φ1.75mm ABS,PLA
is possible But ABS is recommended
MooRobot Spool capacity is 500G and 200m of
1.75mm ABS.
3D Scanner
USB 2.0 Range:600-50000 mm Angle:58.5, 50, 75
((H,V,D) [deg] X/Y resolution : @400mm :
0.3 mm @500mm:0.6mm @1200mm:1 mm
Depth resolution :400mm: .03cm @500mm:
0.08cm @1200mm:0.3cm 640 x 480 (VGA) :
30 FPS 16 bit 2.25 [Watt] 1.30Mega pix
Turntable
Suitable for full body scanning
 The KIT
The kit is valued at over $2000.00 but if you buy with this Campaign
First 10 Early Bird    $1550.00
Next 50 Early Adopter $1650.00
Next 100 Adopter $1750.00
The items will be drop shipped direct to you, after bulk freighting.